If you're like most people, you spend a lot of time scrolling through pretty pictures of amazingly organised wardrobes with beautiful people living their best life and you start to dream about how your wardrobe could look just like this, only to then be confronted with the thought "Who am I kidding, I can't do this, I wouldn't even know where to start".
Here is the answer in a nutshell: You can have a wardrobe like that. And it is not as hard as you think it is.
The biggest hurdle people find is choosing a wardrobe system. But it is actually very straightforward.
So, here is the breakdown in easy steps to follow, let's get started!
Measure
To find which system will fit, you will need to know the size of your wardrobe. Grab a tape measure, a pen and paper and write down these measurements.
Reach-in wardrobes (standard wardrobes that are not walk-in): Measure the width of your wardrobe from left to right. The height from floor to ceiling. The depth from front to back. Also measure your door opening space – when your doors are open what is the accessible space to reach into your wardrobe?
For walk-in wardrobes you'll just need to measure each length of the wall.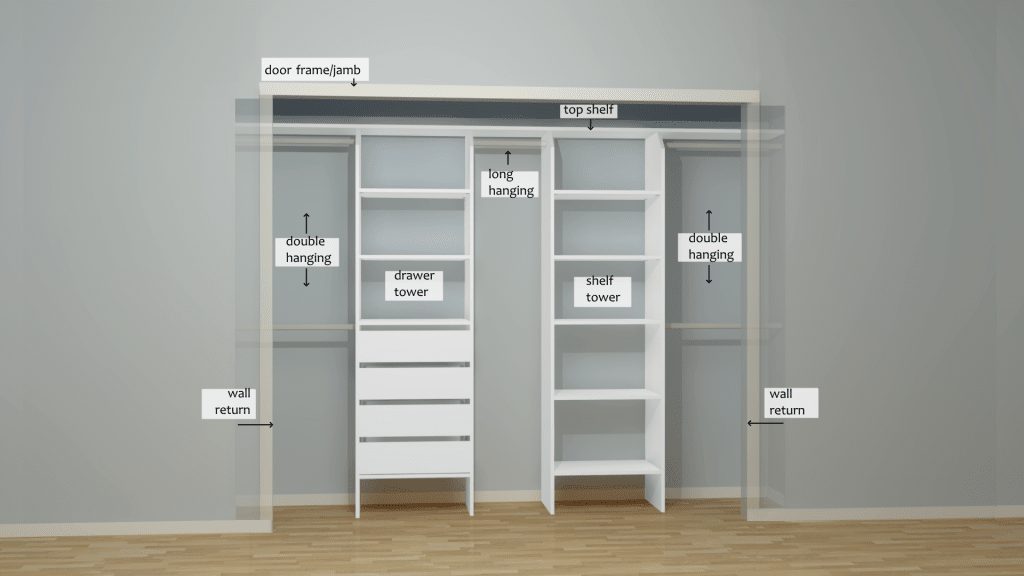 2. Plan
Decide whether you want a system with drawers, or without drawers. This will help you narrow down your options when you are browsing our ranges. Most people chose to include drawers inside their wardrobes. Drawers are commonly used for smalls and casual gear, but also provide a tidy appearance in your wardrobe.
If you have a reach-in wardrobe, you will need to check if drawers will be able to extend without hitting the doors or wall returns. Therefore taking measurements are very important! Our tower modules are standard sizes (most are 600mm wide) so check your door opening is at least 100mm wider than this if you want to include drawers in your design. For example, if you have double sliding doors, the opening width will need to be at least 700mm wide for a 600mm wide drawer tower to confidently be positioned behind that opening.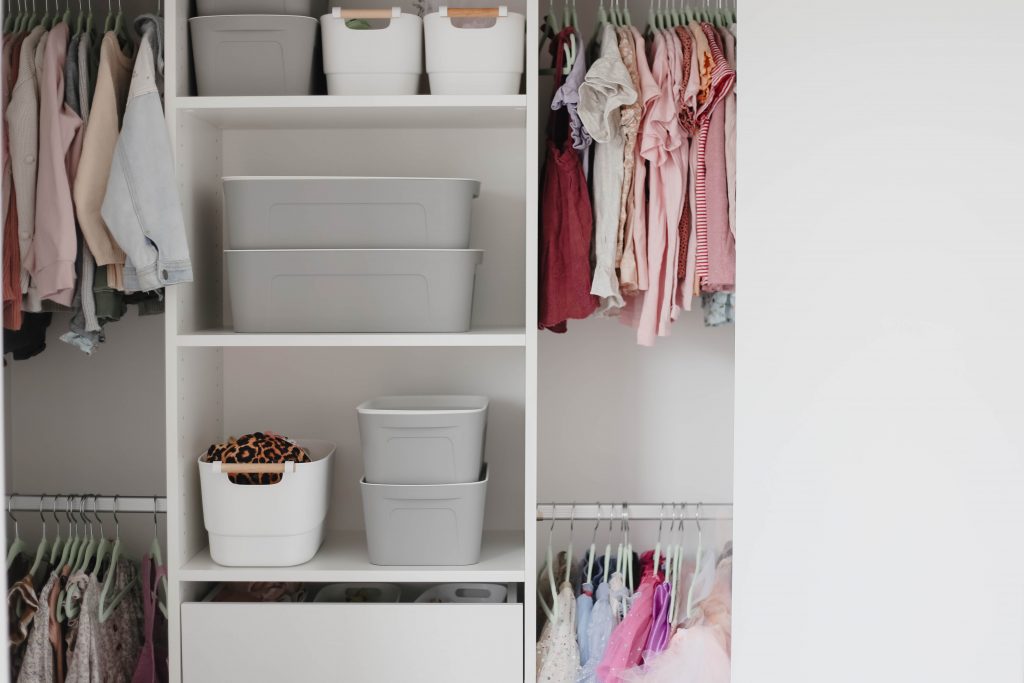 3. Shop
Okay so now you have your measurements, and you have considered if drawers will work for you, let's go shopping!
When browsing the options, remember Wardrobes Online supplies the top shelves and hanging rails oversized, so that you can cut them down to fit onsite. This gives you some flexibility with where you choose to position your towers, and how narrow/wide you make the hanging rails. We have chosen the most popular layout options which you will see on the product picture but remember there is some flexibility in each one because of this.
We have made it easy for you to search for your perfect wardrobe solution: Shop by Size or Shop by Series.
Be sure to check what size wardrobe the product fits. It will say "Fits wardrobes from…up to". Ensure your wardrobe width is within that range.
We hope this helps you in your search for your perfect wardrobe solution. We have created more detailed guides to assist you in the process of narrowing down your options to find the best one for your space. Be sure to read our design guides here
Or if you are still stuck and just want to get some answers, please send us an email via our contact page, we would love to hear from you.